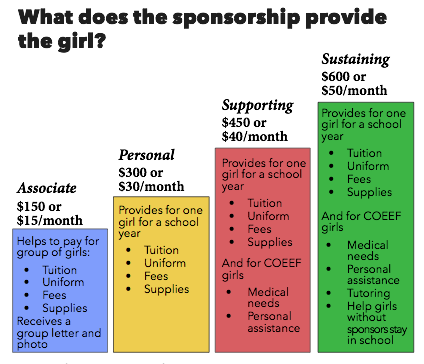 INSTRUCTIONS
1. If you have more than one student you sponsor, please multiply the DONATION AMOUNT you chose by the number of students and put that in the OTHER $ box.Then decide on the RECURRING PERIOD.
2. In the RECURRING PERIOD drop down menu, if you choose MONTHLY or QUARTERLY, that will be an ongoing payment. You can tell us when to stop those payments at any time.
3. If you want a different number of months than is in the drop down menu, please put in the COMMENT box how many months TOTAL you want your payment processed.
To Use PayPal, please click YELLOW button