Sponsor Stories
Asema
I don't remember my children ever getting super excited about brushing their teeth, much less flossing them. In fact, I recall having to bribe them to clean their pearly whites.
But, when I presented Arsema with a new, pink, Little Kitty toothbrush, topped with good old Crest toothpaste, she shoved it in her mouth — savoring the white, gooey film like it was a piece of Hersey's chocolate.
Unlike my kids, she cherished the gift. But, not surprisingly, the four-year-old had reservations about the blond, blue-eyed gift giver who watched her expectantly. She didn't quite trust the foreigner with white skin from Utah. However, Arsema's mother and I shared a knowing smile. She understood that I had brought from America more than a few dollar store gifts for her daughter.
I had promisied to sponsor Arsema's education in a private school for the next 13 years.
That look between mothers solidified my support of Children of Ethiopia Education Fund (COEEF) and its U.S. and Ethiopia-based administrators who took me and eight of my newfound, closest friends on a tireless eight-day tour of the schools, homes and country sides where COEEF girls live, learn, and spew messages of hope to other impoverished children.
If you have ever doubted whether you donation to COEEF is being wisely spent, go on a sponsor trip. I saw for myself that our contributions are literally saving lives.
On visits to eight schools, our group spoke with COEEF girls who have aspirations to become doctors, teachers, engineers – not in hopes of earning mega bucks, but to better improve the lives of other Ethiopians. They learn English (beginning in pre-Kindergarten), and in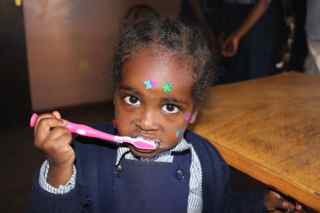 turn, teach their parents and friends new words. They share with their families hygiene lessons also taught in school. Because COEEF students are empowered at school, they seek to empower other Ethiopian women who historically have taken a backseat to men.
Their status is being evaluated by education paid by you – COEEF sponsors.
I could write about the Ethiopia's rich and mysterious history, its proud people, exotic wildlife, immense poverty and gorgeous scenery. You experience it all on a sponsor trip and it all endears you to Ethiopia.
But what commits people to COEEF is Fitsum Giday (COEEF's Ethiopian director and only paid staff member), and Rick Egan, the organization's unpaid executive director, who personally follow the progress of each student with fatherly interest and concern.
What commits folk to COEEF is seeing the girls gasp with joy as they open letters and gifts from sponsors, who have become "adoptive" members of their families.
What commits us to COEEF are parents, like Arsema's mom, who thank you for giving their children things they financially are unable to give. An education. A future.
I became forever committed to COEEF thanks to a life-changing sponsor trip, which no words can adequately describe. I hope you will take the journey!
JoAnn Jacobsen-Wells, Utah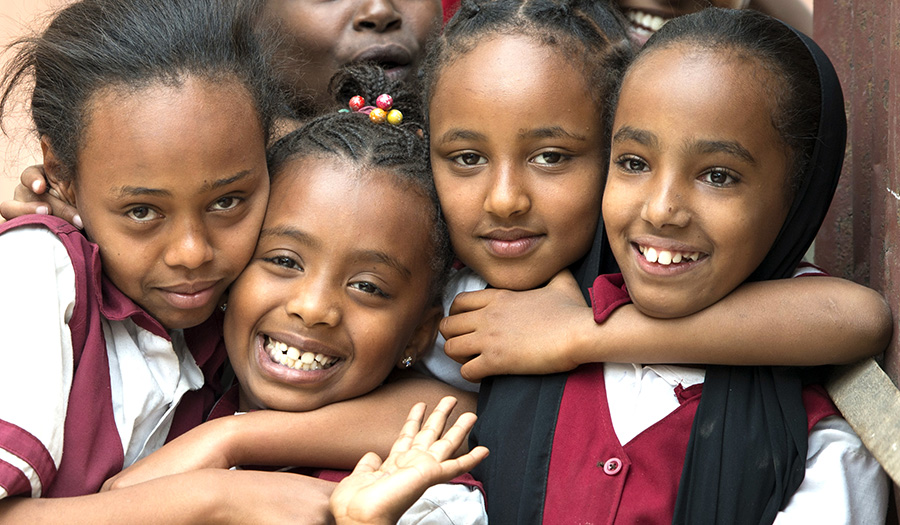 Why we donate to COEEF?
I want to tell you how much we all appreciated the beautiful letters from our students this year. Our visit to the schools and to meet our students last summer was an amazing experience and getting their letters is even more meaningful now that we've met two of our three students. And our daughter Brooke was thrilled to get the card and photo of the student she decided to sponsor (she pays half of the sponsorship cost from babysitting money and allowance money – Jeff and I pay the other half). We hope to get back to Ethiopia, maybe in the summer of 2016 with our 16 year old son too, and meet our newest student.

Thanks for all you do for these girls. We tell friends that, after our visit, we are convinced that this is one of the best, if not the best, uses of our charitable donation funds. We donate to a number of organizations but COEEF makes a huge change in the girls lives for a relatively small amount of money. Our cost to sponsor one student wouldn't even cover the cost of many U.S. students' sports team (for example, when our daughter was on a competitive soccer team, the annual cost to participate for two seasons was over $1,000.)
Thanks again,
Lisa Bennett, Colorado